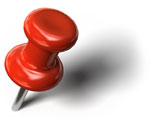 Winning Solutions, Inc. - Quote Process
Get the Quoting Process You Always Wanted
Getting the Most Accurate Programming Quote Using WSI Design Services
This should be our mutual goal, before any programming services are rendered. Of course, if you just need an error fixed in an existing database or need a few small changes made, then you may elect to work directly with a WSI programmer via phone and screen sharing. If you have a larger database goal then it is best to follow a process that WSI has refined during our more than two decades in business.
The first thing to bear in mind is that you are the subject matter expert on your organization. If you already have a database that you want WSI to work on, we both need to recognize that you know far more about how to use that database than anyone at WSI.
At WSI estimates are provided free of charge subject to the condition that WSI is provided sufficient information to prepare an accurate estimate. Please ask your WSI account representative to provide you with an example of what constitutes sufficient information. We like to compare building a database with constructing a new house or office building. If you bring a complete house plan developed by a skilled architect to a home builder, you should be able to rely on the estimate from the builder. Like a home builder WSI requires a database specification to provide you with an accurate programming quote.
WSI has "architects". We refer to them as Business Consultants/Database Designers on staff to work through this process with you. They are experts at taking your concepts and needs and turning them into a fully documented database design with a user workflow diagram. The database design includes non-working static mockups of every screen and report that will be in your new or enhanced database. This documentation allows you to see what you will be getting when you hire WSI to build your new database or enhance an existing one. It allows your WSI programmer or programmers to see exactly what they will be obligated to program for you. This allows them to provide an accurate cost estimate.
While the programming estimate is free, WSI does charge a fee for the design sessions and work described above to prepare your database specification. Once the specification is complete and WSI has been paid for its time, you own it and you may use it as you see fit.
After determining your needs, we prepare a no-cost quote with a bottom line price of what your project is going to cost. If you prefer, we do also work on a per hour basis and in this case will give you an estimate of how many hours we think the work will take.
After you review the quote, we then address any questions or concerns you have about the quote. If necessary, a revised quote is prepared and delivered to you.
After you accept the quote, we then begin the process of delivering your application for you. Depending on the size and scope of your application, this may and often does require additional input from you as we develop your application. Every WSI customer is assigned a Senior Project Manager who will be your main contact during development of the project. If you have additional work you need quoted, be sure and contact your Account Representative.
Common Quoting Process Questions
We wish to have a project quoted, but we don't want to get stuck with any kind of bill if we decide not to use your services?
At WSI every quote we prepare is without cost. If for some reason there will be a cost associated with researching your quote, you will be notified prior to us doing anything to make sure you wish for us to continue. Contact us today for a free estimate to begin to see how WSI can help you.
We have a very complex project that needs quoted - will we be charged for that?
Again, all quotes at WSI are prepared free of charge, regardless of the size or complexity. Contact us today for a free estimate to begin to see how quickly WSI can help you. WSI will determine your needs based on written requirements that you provide. Please ask your WSI representative to send you an example of what constitutes sufficient written requirements. If you need assistance preparing the necessary requirements, WSI offers a fee based service to assist you. Please ask your WSI representative for details.
We like what we see and want to begin a relationship with WSI, however, we're located hundreds of miles away from your office - will this work?
WSI has had numerous relationships with clients that were not located in any of our office locations. Depending on the scope of the application, face to face meetings are not necessary to develop a custom application remotely. Our attention to detail and customer service has helped us deliver many systems without ever having a face to face discussion with the client. Contact us today for a free estimate to begin your relationship with us.