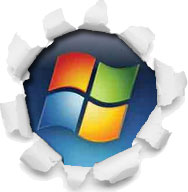 Microsoft Access Services
Access Services
Access Version Upgrade Service

Have you been running an Access database for many years using an older version of Microsoft Access like Access 95, 2002, 2003 etc.? Do you need to get your database working properly in the newest version of Access? If you answered "yes" to any of these questions, WSI's service is for you! We've moved hundreds of Access databases, simple to complex, from older versions of Access to the new ones. We know what it takes. We have the experience to do it quickly. Contact WSI today to find out how the process works and what it costs to get started!

Access Database Maintenance and Enhancements

Is your Access database humming along smoothly but you are worried where to turn if you need a change or enhancement made? Has the person who created the database for you moved on or retired? Don't let your database feel alone and abandoned! WSI can fill the gap! Our talented expert Access programmers have worked on hundreds of Access databases since our company was founded in 1996! We've worked with every version of Microsoft Access that has ever existed. WSI works on simple and small to massive and complex Access databases every day! We can help. Contact WSI today and join our growing list of satisfied customers. Feel free to try us out on a small fix or enhancement and see how we do!

Outgrowing Access… WSI Can Help

Access is a super database platform but people disparage it for not being able to handle large amounts of data. It is true that Access is limited to storing 2GB of data. BUT…WSI can show you how to squeeze the most out of that 2GB. WSI can also convert your Access database back end (BE) (the part where the tables that store all your data reside…) to Microsoft SQL server which is an enterprise class relational database. For many Access users who are at or approaching the 2GB Access data size limit, there is no licensing cost for Microsoft SQL Server Express Edition. This version stores up to 10GB of data and there is no licensing fee! WSI has upsized dozens of Access databases to Microsoft SQL server. We build many new Access databases using Microsoft SQL server from the very beginning. Contact WSI today to find out what it will take and what it costs to supersize your Access database to continue working in your organization for many years to come!

Web Browser Interface to Your Access Database

Wouldn't it be great if people could view or enter data into your Access database from a web browser? Over the years, Microsoft has touted several technologies that they claimed would do this. But all have had serious limitations or been discontinued. Don't despair. It will take some time and money but WSI can make it happen for you! First, we will need to convert your Access database to have a Microsoft SQL Server back end (BE) if it does not already have one. Then we need to work with your staff or contracted IT person to make the database accessible over the Internet if you are hosting on your premises. If you prefer, we can put the Microsoft SQL Server BE on a server at a hosting company of your choice, on our hosting service or on Microsoft's Azure SQL cloud platform. Then we will need to create versions of your Access screen forms that work in a web browser. We do this using Microsoft .NET technology programmed using Microsoft Visual Studio. It is not as simple as Access but it the best way to give users the ability to work with your Access database data from a web browser. Contact WSI today to find out more about this process and what is needed to prepare a programming cost estimate.

iOS and Android Interfaces to your Access Database

In the days before iPhones and Android phones, tower PC's and laptops running Windows and Office were the way people worked. Today mobile workers and customers want to interact with data from their iPhone, iPad, Android phone or Android tablet. We get that! In many cases a mobile website is the best way to handle most mobile data entry and viewing needs. This means having WSI create a web browser version of your Access screen form that is designed for smaller screens. This method saves a lot of programming expense because the same mobile website will work on Android, iOS and other smart phones. However, some of our clients require true native mobile applications. This can be necessary when tighter integration is needed with the phones hardware for things such as finger print based access control and more. WSI can help create a great native mobile web application. WSI uses the latest and greatest Microsoft technology to efficiently program for iOS and Android at the same time. Microsoft has built great developer tools that work cross platform! Before Microsoft's tools you had to have one team of programmers using Apple's Swift language to make your iOS app and another group of programmers Java or Kotlin to build the Android versions. Creating and maintaining two different versions of the same software is just too expensive for many of WSI's clients. WSI can program using Microsoft's .NET technology to create forms that work in desktop web browsers and compile native iOS and Android applications for the Google Play Store and Apple's App Store. These are the popular app stores with Apple and Android users get their programs. WSI can also deploy your business application on the Apples Enterprise Developer or Google's Enterprise developer platforms. These allow you to privately distribute your business application to select users.

Putting Access in the Cloud

Why would you want to do this? Many people like Access because it is not cloud based. You can run data-driven applications built in Microsoft Access on your local PC or network. Many of today's software programs are cloud based and charge recurring monthly fees that grow as the number of users increase using the database. This can get super expensive for expanding companies. The cost really adds up as the years go by. WSI can help you keep your great Access database running in the manner it does now. WSI can also migrate your Access database to the cloud. This can be beneficial if you have more than 10 users outside of your office. You may want to rent your Access database's capability to others and charge those monthly per user fees! If so, the best way to do these things at the lowest cost is to have WSI help you put your Access database application on Microsoft's Azure cloud. This eliminates the need to manage an on-premise server, expose your local server to the Internet and many other benefits, such as being able to put your database or a copy of it close to users located in a foreign county. Microsoft has data centers all over the world which allows you to put the database close to users. This is good for both speed and new regulatory requirements like Europe's GDPR. (General Data Protection Regulation) WSI can put your Access database in the cloud with little or no change depending on how your database is currently set-up. The reason this is possible is because we rely on Microsoft's RDP (remote desktop protocol) software running on users' remote PC's to connect to your database running on a Windows server virtual machine on Azure. This might sound complicated, but it isn't with WSI there to guide you every step of the way. WSI can set-up your Azure account, put your database on Azure and take care of making sure the server gets its Windows updates and is backed up properly. Contact WSI today to find out how to get started!

Allowing Access to work with small numbers of remote users

If you have less than 10 people that work with your Access database and they are employees or contractors to your organization, there are some simple and cost-effective methods WSI can employee to make this happento to allow them to interact with your database from where they are located.. Basically, it involves splitting your database to a separate FE (front end – screen forms, reports and queries) and BE. Upsizing the BE to Microsoft SQL Server. Then putting the Microsoft SQL Server BE onto a host of your choice, one of the servers WSI manages or Microsoft Azure SQL service. Last, we need to modify each users FE to connect to the host Microsoft SQL Server instead of a local database.

What about Microsoft's new PowerApps?

It looks like Microsoft has finally created a tool that can work side by side with Access for creating mobile applications to interact with your data! But there are some catches, so PowerApps aren't going to blow Microsoft Access out of the water any time soon, in our opinion. First, you have to have an Office 365, Microsoft 365 or PowerApps subscription and that means recurring monthly fees. Second, as of this writing PowerApps only work with users within your organization that have been assigned one of the aforementioned subscriptions. If you are already subscribed to one of the Microsoft monthly services that includes PowerApps and all your database users are within your organization this can be a great fit. PowerApps works best for creating mobile apps for iOS and Android that allow users to interact with your data. So, if that's the problem you are looking to solve and you meet the rest of the criteria, please reach out to WSI today to find out about getting a PowerApp built for your organization.
As is the case with Access, PowerApps is an environment that is designed for power users, not just professional programmers to create their own databases! Feel free to as much as you can within your time constraints on your own. When you get stuck or your time becomes too valuable to spend it developing Access databases or PowerApps contact WSI!
Moving Away from Access?

While we may respectfully disagree, WSI knows that many organizations prohibit the use of Microsoft Access. They may also require existing in use Access databases to be converted to something else. While here at WSI we are "Access Experts" we have an extensive practice in developing with Microsoft's highly respected .NET platform. So, who better to do your Access to .NET conversion product than WSI. With our many years of Access experience we are better able to understand how your existing database works. This allows us to more efficiently and quickly do the job saving you money. Users grow accustomed to their database's user interface. WSI knows the tricks and techniques to most closely replicate the current Access interface in .NET. This can save thousands of dollars in training time and lost productivity by allowing users to make the switch with minimal training. Contact WSI today to find out how to get started.

Modern UI

Do you love the way your Access database works but can't stand looking at the dated interface? Are colleagues or customers laughing at this relic of a database your organization depends on? WSI has come up with a cost-effective way to put a fresh "modern UI" Windows 10 style look onto your existing Access database! Yes, your database will still run in Windows 7 as well as on the newer versions of Windows when we are done. Contact WSI today and we can send you an example of how great we can make your old database look!

Who uses WSI?

Small businesses all over the USA and in a few foreign countries too! We love our small business customers. WSI knows that small businesses are the backbone of business all over the world and employee more people than the big companies! We do work for big companies too like, Sara Lee Foods, Cargill, Hon, Lennox, Oncor, Hospital for Sick Children and the list goes on. We do work for State governments like the State of Iowa and State of North Carolina. WSI is listed on the GSA schedule 70 and has provided services to the Defense Contract Management Agency, U.S. Army Installation Management Command – IMCOM and government contractors. Colleges and Universities like University of Delaware, Georgia State University, University of Georgia, University of Maine, Iowa State University and University of Connecticut are WSI clients too.
Contact us today to get started on working with WSI!